Welcome to Lafayette Windows and Doors
Premium Replacement Doors | Door Replacement in Lafayette, LA
Door Installation Lafayette LA
Limited Time Offer! Buy 1 Window, Get 1 Window at 50% OFF.
EXPERIENCE the LAFAYETTE WINDOWS and doors WAY
Comprehensive Door Solutions Offered At Lafayette Windows and Doors in Lafayette LA
Lafayette Windows and Doors offers a wide range of door solutions tailored to meet your specific needs and preferences.
Our entry doors are crafted with precision and designed to be a statement piece that gives your home a welcoming feel. These doors are not just about aesthetics; they are also about providing security and energy efficiency to your home.
Living in Louisiana means having to prepare for hurricane seasons. Our impact doors are designed to withstand extreme weather conditions and keep your home safe. They are meticulously built to resist high winds and flying debris, providing you with peace of mind when a storm hits.
Our patio doors can seamlessly blend your indoor and outdoor spaces, providing you with a beautiful and functional addition to your home. Designed with energy efficiency in mind, they help keep your home at the optimal temperature throughout the year.
The front door is your first impression of your home. We provide a variety of high-quality front doors that not only enhance the aesthetic appeal of your home but also provide a strong layer of security.
Our hurricane protection doors are a must-have for homes in Lafayette, LA. They are specifically designed and manufactured to provide maximum protection against hurricane-force winds and heavy rain, ensuring the safety of your home and your family.
What sets us apart from other window and door installers
Benefits of Door Installation With Lafayette Windows and Doors
The doors of your home are more than just entry and exit points; they also play a significant role in your home's security, energy efficiency, and overall aesthetics. Here, we explore the benefits of replacing your doors, whether they are your front door or patio door.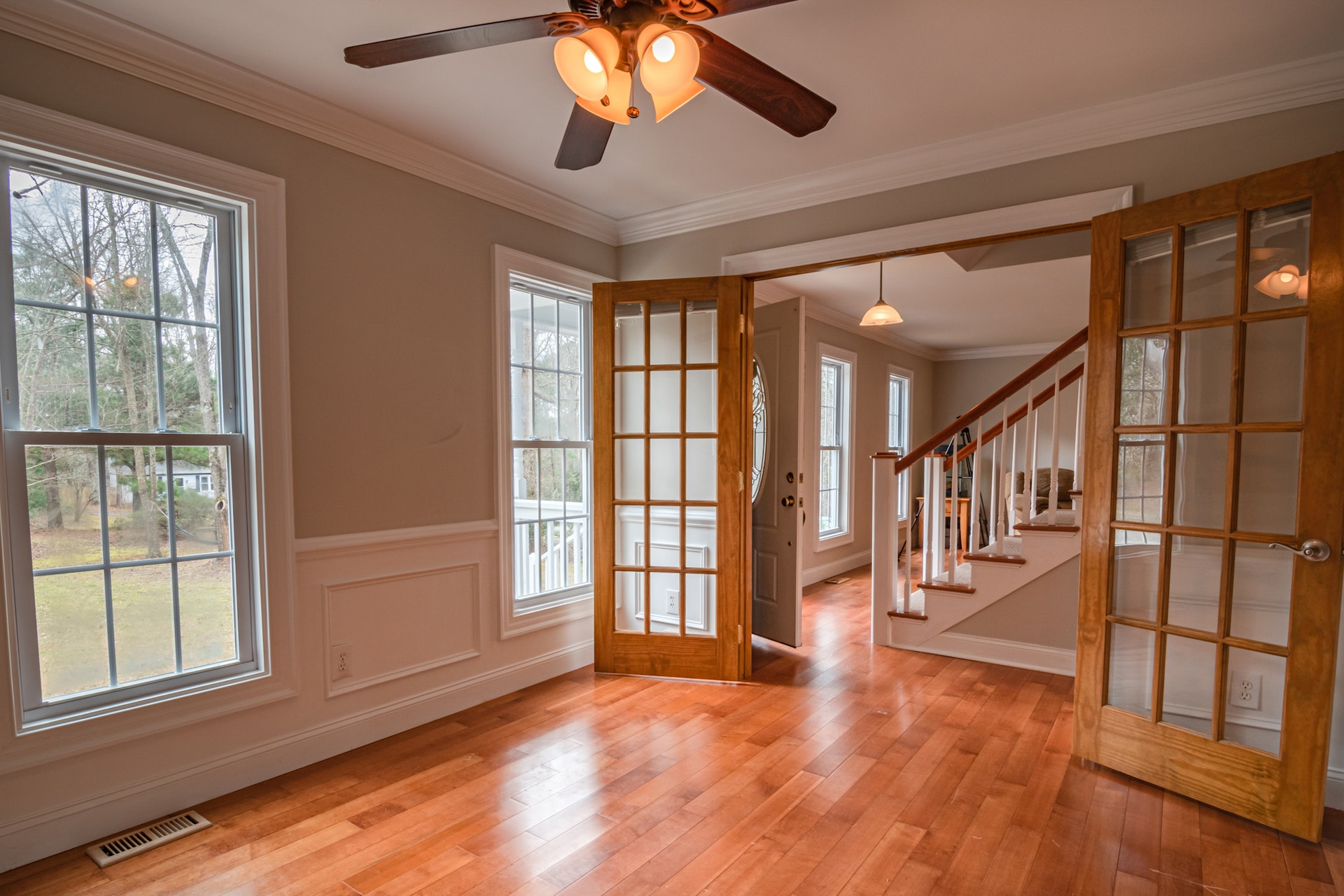 your premier windows and doors installer
We Serve Our Residential Windows & Doors in Lafayette, LA
Our door installation services extend beyond the heart of Lafayette. We serve all the surrounding neighborhoods, suburbs, and the entire Greater Lafayette, LA, area. Our goal is to deliver the best door solutions to all homeowners and businesses, providing the same level of service and attention to detail no matter the location.
Broussard LA

Youngsville LA

Scott LA

Duson LA

New Iberia LA
Why Trust Lafayette's Doors? Our Certifications & Stellar Partnerships Speak Volumes
When you choose Lafayette Windows and Doors, you're not just opting for a service—you're investing in certified excellence. Our affiliations with renowned brands and our certifications are testaments to our relentless commitment to quality.
Bespoke Beauty for Your Threshold: Door Customization Options at Lafayette Windows and Doors
A door is not just a pathway into a home; it's a statement, an art piece, and a reflection of those who reside within. And like any art, it deserves a personalized touch. At Lafayette Windows and Doors, while frames and panes are our forte, our team understands the allure of a custom-tailored door. From the initial design right down to the intricate detailing, we're all about making your door uniquely yours. Here's a closer look at some of the customization options our team passionately offers.
Lafayette Windows and Doors: Leading the Charge in Energy-Efficient Entrances
In today's rapidly evolving world, homeowners seek more than just aesthetics from their windows and doors. The desire for energy efficiency has never been stronger, and rightly so. A focus on energy efficiency not only impacts monthly bills but plays a significant role in the larger environmental tapestry. At Lafayette Windows and Doors, we are fiercely committed to this goal, and our products stand as a testament to this dedication. Our team tirelessly innovates, ensuring every offering aligns with the highest standards of energy conservation.
Frequently Asked Questions About Replacement Doors & Lafayette Door Installation
Door installation can seem daunting if you are not familiar with the process. We've put together some frequently asked questions to provide clarity.
"Great service from Lafayette Windows and Doors. They installed a new front door at my home in Broussard, LA, and I am delighted with the results. Their professionalism and attention to detail were top-notch."
"Our office in Youngsville had multiple doors installed by Lafayette Windows and Doors. Their workmanship and efficiency were impressive. Highly recommended for any commercial door installations."
Are you ready to discover the difference we can make in your home? Contact us today and take the first step towards a more beautiful and efficient home. We can enhance your home's aesthetic appeal and functionality by combining our expertise, commitment to excellence, and high-quality materials.
Request a free estimate today, and get started on your home improvement project!