Welcome to Lafayette Windows and Doors
Premium Replacement Windows | Offers the best Window in Lafayette
Bow Window Replacement Lafayette, LA
Limited Time Offer! Buy 1 Window, Get 1 Window at 50% OFF.
At Lafayette, LA Window Replacement, we specialize in enhancing homes and establishments with our premium bow window services. Our team, deeply rooted in Lafayette, LA, combines traditional craftsmanship with modern techniques to deliver window solutions that not only meet but exceed your expectations. As experts in window replacement and installation, we are dedicated to providing our clients with bow windows that blend perfectly with the unique architectural style of Lafayette, offering both beauty and functionality.
Understanding Bow Windows
Bow windows, characterized by their curved shape, extend outward from the wall, creating a spacious and panoramic view. These windows are not just a design element; they are a lifestyle choice, offering an unobstructed view of the outdoors and flooding your space with natural light. In Lafayette, LA, where the charm of the environment is undeniable, bow windows serve as a perfect medium to connect the indoors with the scenic outdoors.
Why Bow Windows are Ideal for Lafayette, LA Homes
In Lafayette, LA, where homes range from historic to contemporary styles, bow windows offer a versatile design solution. They add an elegant and sophisticated touch to any property, enhancing its curb appeal and value. Moreover, their unique structure allows for additional space, which can be utilized as a cozy reading nook or a decorative shelf, making them a popular choice among Lafayette homeowners.
Where to Install Bow Windows
Bow windows are incredibly versatile and can be installed in various areas of your home. They are particularly effective in living rooms, dining areas, or any space where maximizing natural light and outdoor views is desired. In Lafayette homes, bow windows can transform an ordinary room into an extraordinary space, offering a panoramic view of Louisiana's beautiful landscapes.
Choosing Lafayette, LA Window Replacement for Your Bow Windows
Selecting Lafayette, LA Window Replacement means choosing a partner who understands your vision and the unique architectural needs of Lafayette homes. Our experienced team ensures that every bow window installation or replacement is executed with precision, using high-quality materials and state-of-the-art techniques. We are committed to providing our clients with exceptional service and durable, aesthetically pleasing bow windows.
Partnering with the Best to Enhance Your Lafayette Home
At Lafayette, LA Window Replacement, we partner with renowned brands to bring you the best in bow window technology and design. Our selection of high-quality, premium bow windows ensures that every installation is not just an upgrade but a transformation of your living space.
Frequently Asked Questions About Bow Windows in Lafayette

Frequently Asked Questions About Bow Windows in Lafayette
Navigating the world of bow windows, especially in the context of Lafayette's unique architectural styles, can raise several questions for homeowners. At Lafayette, LA Window Replacement, we understand the importance of informed decision-making when it comes to enhancing your home.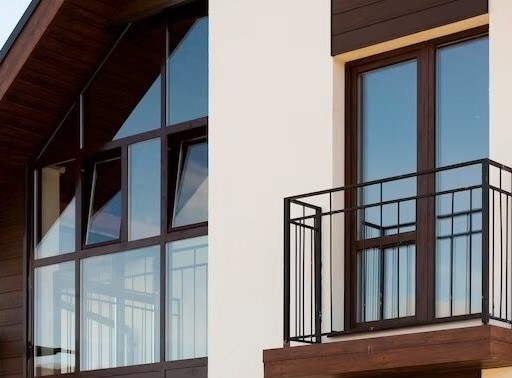 In conclusion, Lafayette, LA Window Replacement is your premier choice for high-quality bow window solutions in Lafayette, Louisiana. Our expertise, paired with our partnerships with leading window brands, ensures that your bow window installation or replacement is not just a service, but a value addition to your home. Reach out to us to transform your space with the elegance and functionality of bow windows.
Are you ready to discover the difference we can make in your home? Contact us today and take the first step towards a more beautiful and efficient home. We can enhance your home's aesthetic appeal and functionality by combining our expertise, commitment to excellence, and high-quality materials.
Request a free estimate today, and get started on your home improvement project!